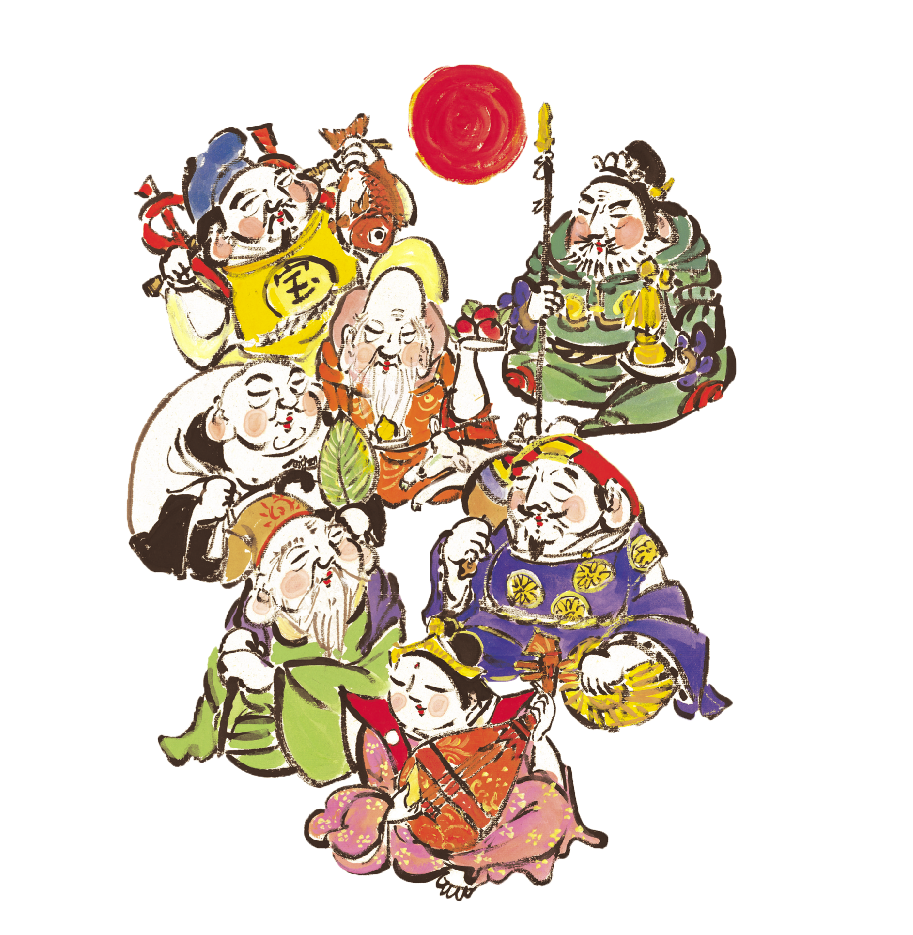 ■What is Shichifukujin?
Shichifukujin is a team of seven deities of good fortune who are believed to sail in port on New Year's Eve to bring happiness, boarding on a treasure boat. 

Shichifukujin faith started in Kyoto around 600 years ago, and visiting around these Shichifukujin deities became a popular event of New Year's days in Edo era (1600~1867).

In our region of Kamakura-Enosima, like those of others, seven deities of good fortune are enshrined individually in a shrine /or in a temple.
It was in 1982, a visiting tour to the eight sites of Shichifukujin in New Year's weeks started, and it gained popularity year after year.
Today, many people visit those of Shichifukujin all year round to pray for good luck and happiness.


You are welcome to visit our eight sites of the deities of good fortune. Besides, please enjoy historical sites of the ancient samurai town Kamakura, scenic island of Enoshima, and with any luck, a fantastic view of Mt. Fuji*.

● Organized by Kamakura-Enosshima Shichifukujin Society
● Supported by Tourism Association of Kamakura City and Fujisawa City

Inquiry Desk:
● Kamakura Tourist Information Center 0467-22-3350
● Fujisawa Tourist Information Center  0466-22-4141
● Fujisawa Katase-Enoshima Tourist Information 0466-24-4141
● Shonan Fujisawa Concierge 0466-50-0001

■Kamakura-Enoshima-Shichifukujin pilgrimage
For your further interest photos are able to see in the following links.
*Mt.Fuji Viewing Spots:
Katase-West beach/ Enoshima Benten-bridge/ Enoshima Blue Torii sea front/ Enoshima-Chigogafuchi rocky shore/ Koshigoe Fishing Port/ Shichirigaham beach/ Inamuragasaki point/ Zaimokuza beach.